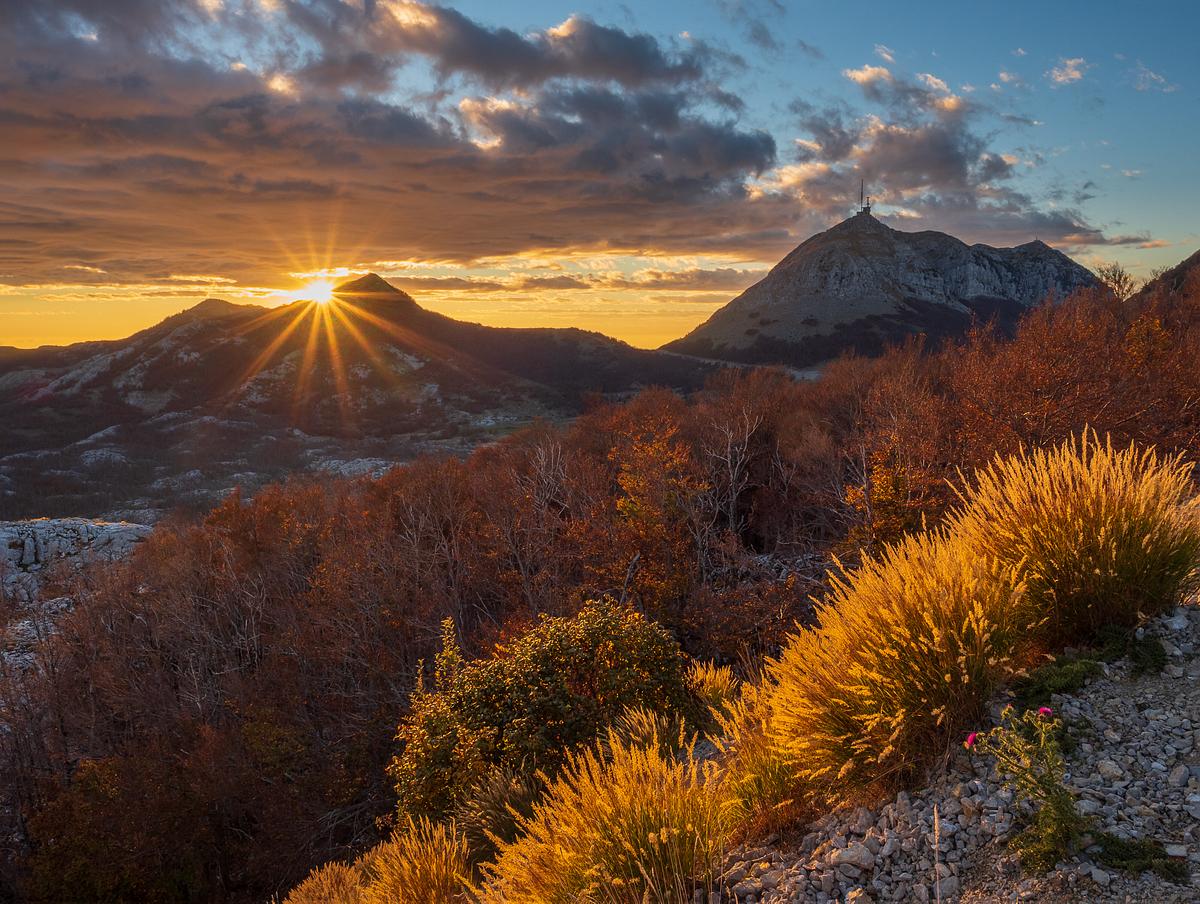 This photograph was a finalist in the Breathing Spaces category of the International Garden Photographer of the Year 2020. Congratulations to all the winning photographers in the IGPOTY competition.
https://igpoty.com/competition...
I took this shot in Lovcen national Park, Montenegro,  located in a rocky region of the Dinaric Alps with a large amount of biodiversity for flora and fauna. I was drawn to the wildflower in the bottom right hand corner and tried to capture this scene just as the sun was setting, which made the already autumnal hues, glow.
You can find more photos from my trip to Montengro, here: