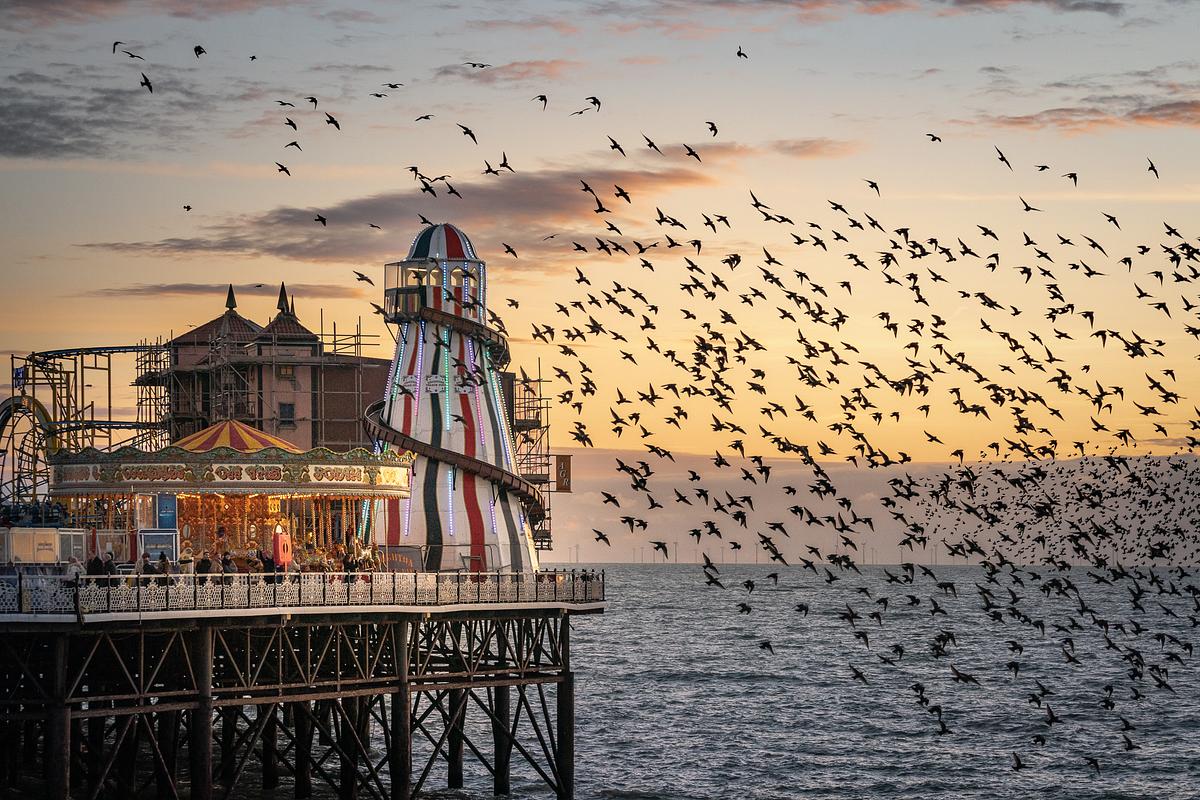 I'm delighted to share the news that my photograph entitled 'About Turn', showing a starling murmuration flying past Brighton's Palace Pier,  was commended in the  Landscape Photographer of the Year (LPOTY) 2021 competition. This photo will feature in the awards book and various exhibitions around the UK,  along with the winning photographs. Having the honour of being shortlisted twice for this prestigious competition, the added accolade of a commendation really does mean third time lucky.

This photograph can be found in my Brighton starling collection.

Update - here is my photograph at the London Liverpool Street station exhibition.