As a Brighton based photographer, I have a slight infatuation with the grand old lady of Brighton – the West Pier. Its one of the most photographed structures in Brighton and on the 6th October, multi-coloured lights were used to illuminate the West Pier to help celebrate the 150th anniversary of its opening.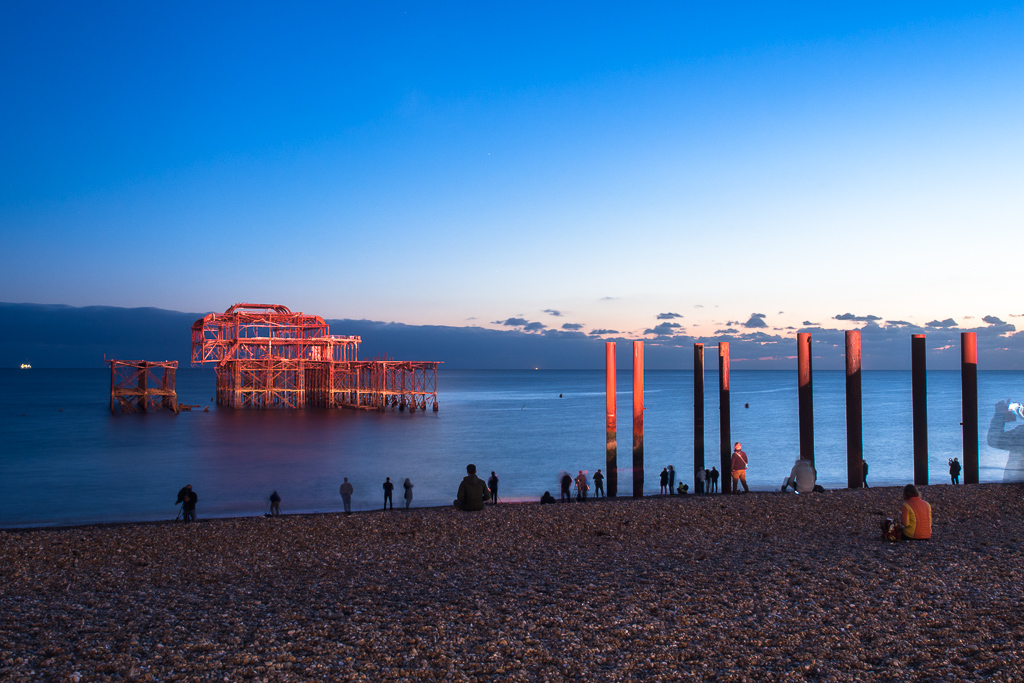 Today, just a shell remains today but how did it turn out like this? Designed by Eugenius Birch, it was opened in 1866, and was a very popular Victorian/Edwardian attraction. Hit by storms, it fell into disrepair in the 1970s. Just as it was about to be restored in the 1990s, it suffered a series of arson attacks resulting in the shell you see today. The owners of the Palace Pier which was the other pier in Brighton, and who were against the restoration plans, subsequently renamed their pier, the Brighton pier.



The West Pier is still an iconic part of Brighton & Hove, and now stands opposite Brighton's newest attraction, the BA i360, conceived as a vertical pier.