Every winter I love to go and watch the starlings in Brighton on the Sussex coast. On this occasion, a magical sunset coincided with a low tide in Brighton, allowing me to get a little closer to the drama of the Brighton starling murmurations on the 1st of February 2022. Here are some of my favourite photos.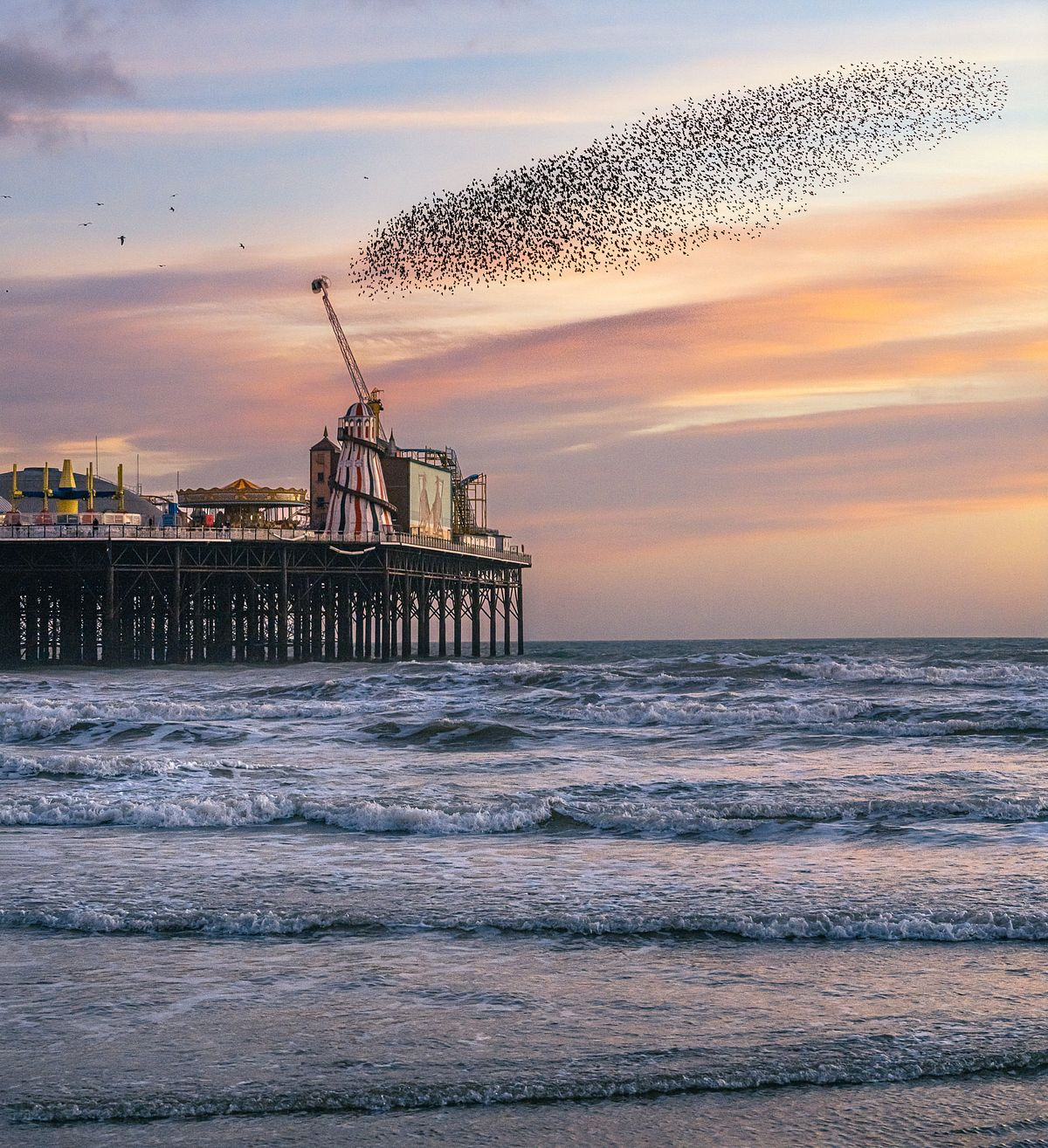 Catapult - the photo above won a weekly national photograph competition with a prize of a beautiful print produced by the lovely people at Fotospeed.  A perigee falcon nearby, caused the murmuration to create some fascinating shapes including as they flew over the 'booster ride' on Brighton's Palace Pier.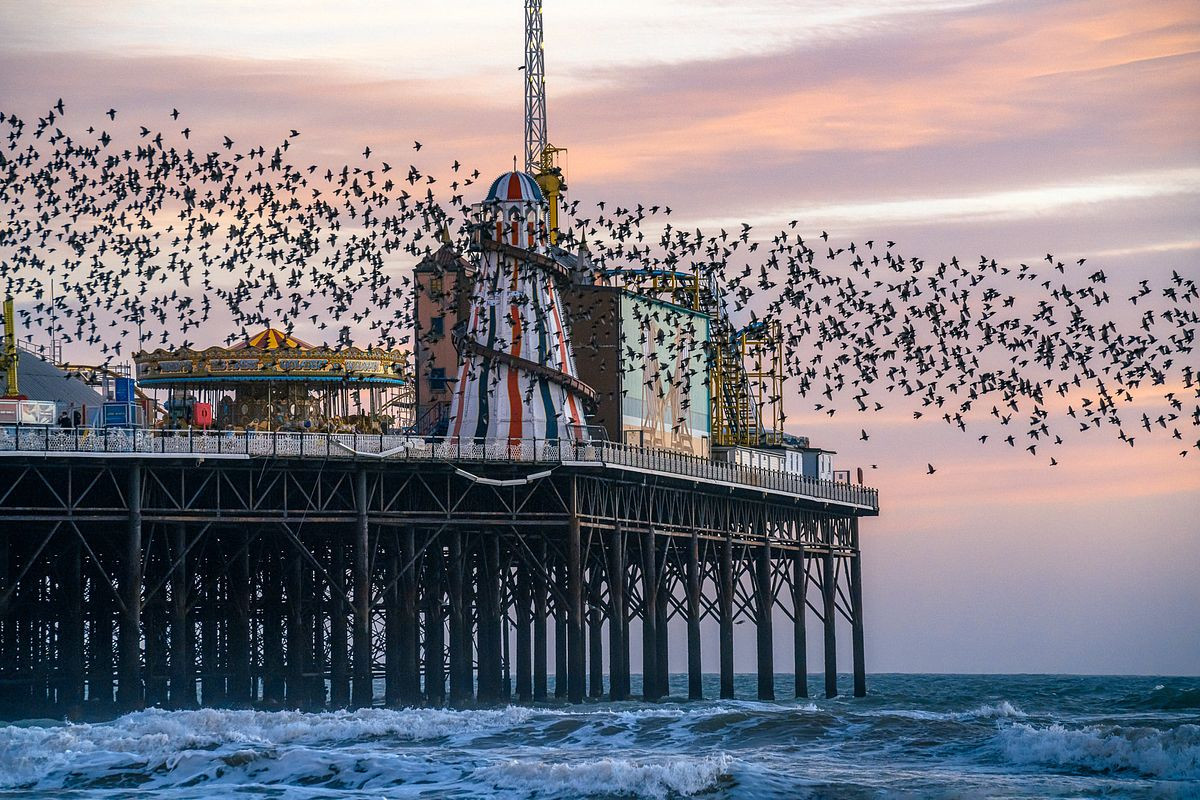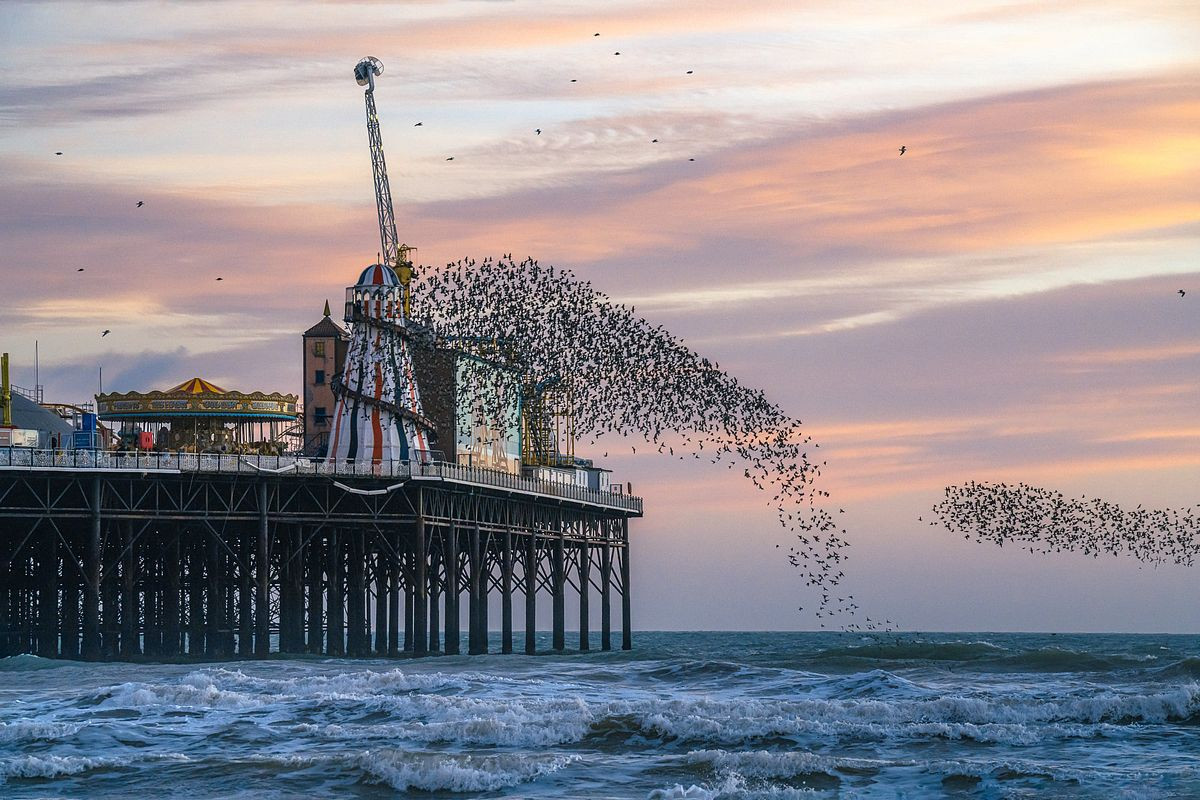 Sadly the starlings tend to create more interesting murmuration shapes when there are predator nearby, such as peregrine falcons, which have been spotted in Brighton close to the Palace Pier.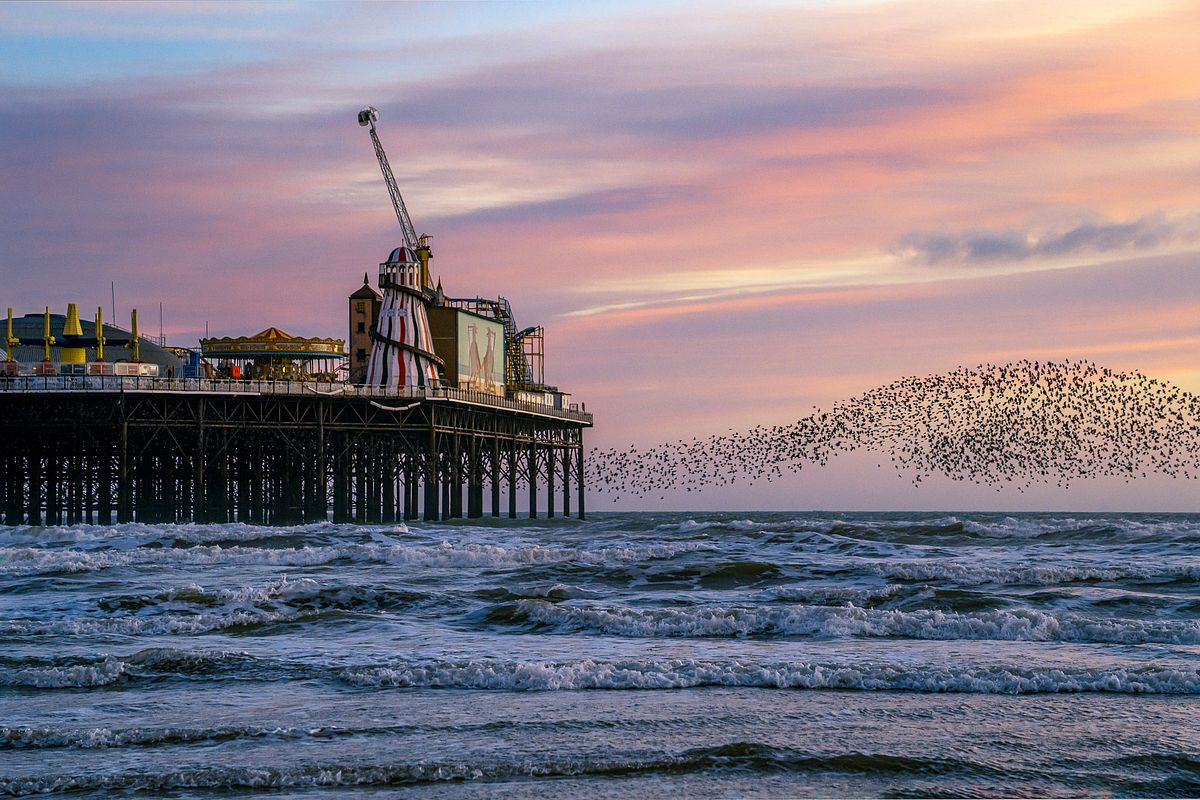 Starling wave