This is a short post about my recent visit to the Peak District with some choice photos from my trip.


Visiting in August coincided with the heather being in bloom. This photo taken at Higgor Tor was taken at sunrise and the light was beautiful whilst it lasted for all of 5 minutes lighting up the heather. One thing I was surprised about was that midges or a variant of, exist in the Peak District as I always thought they occurred only in Scotland. A swarm of midges surrounded me at this location and I was forced to put on my jacket including the hood on a warm summer's morning and in between photos continually swipe my face. I received lots of bites on my wrist, as a memento of my visit.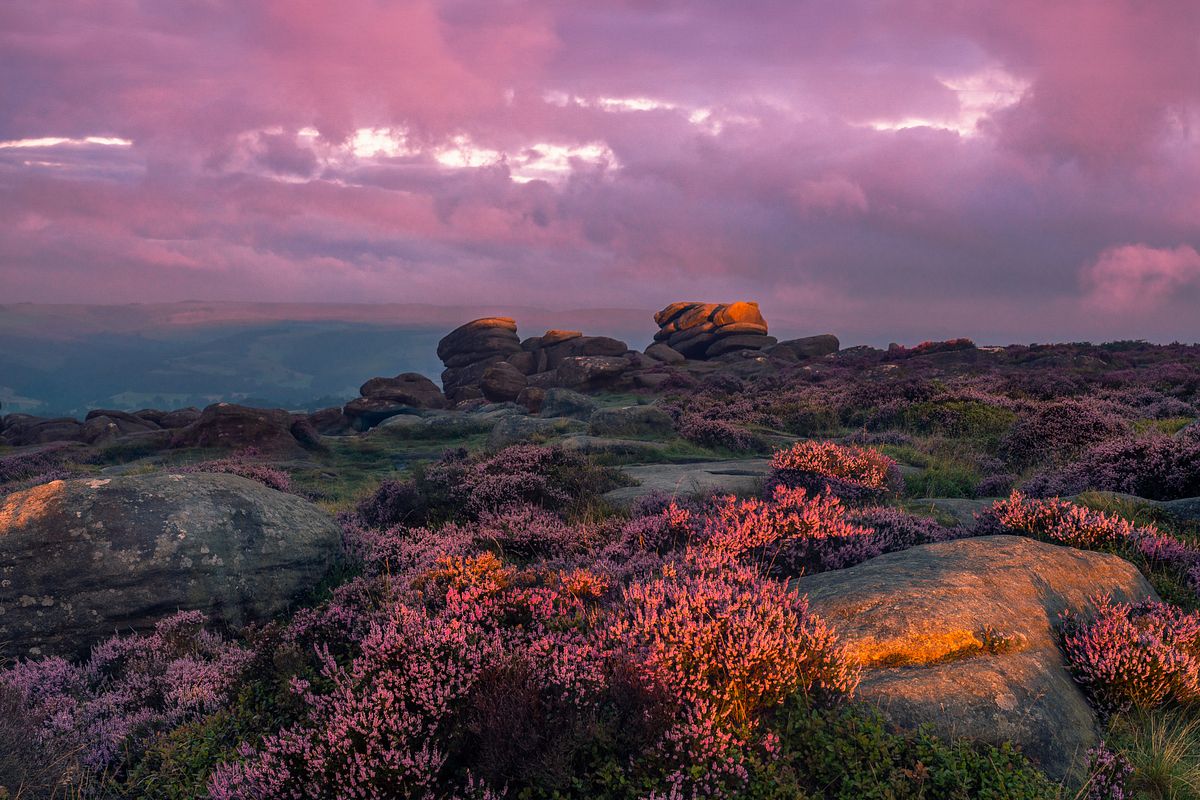 Photographing sunsets in August doesn't always time well with dinner. This photo was taken at 8:20pm and we had dinner booked a couple of hours before but dessert almost made me miss this shot, although it might have helped me up the hill for the mad dash from the car park to Over Owler Tor.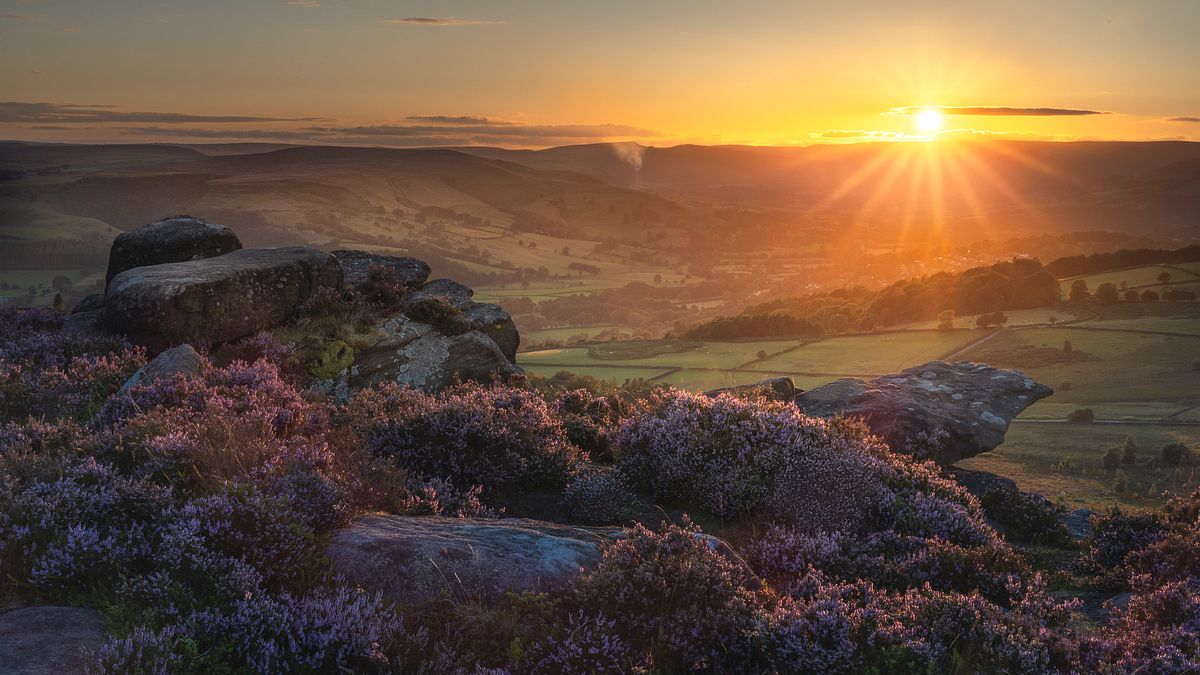 This photo was taken from a visit to a disused barn at the Roaches. Sun stars can be difficult to photograph especially as capturing the effect might not be the best compositional angle  and shooting into the sun is tricky due to the high contrast and the flare created. Techniques to help with this, can involve bracketing to deal with high dynamic range and using frequency separation or putting your thumb over the sun on another exposure and exposure blending, to help clean up flare.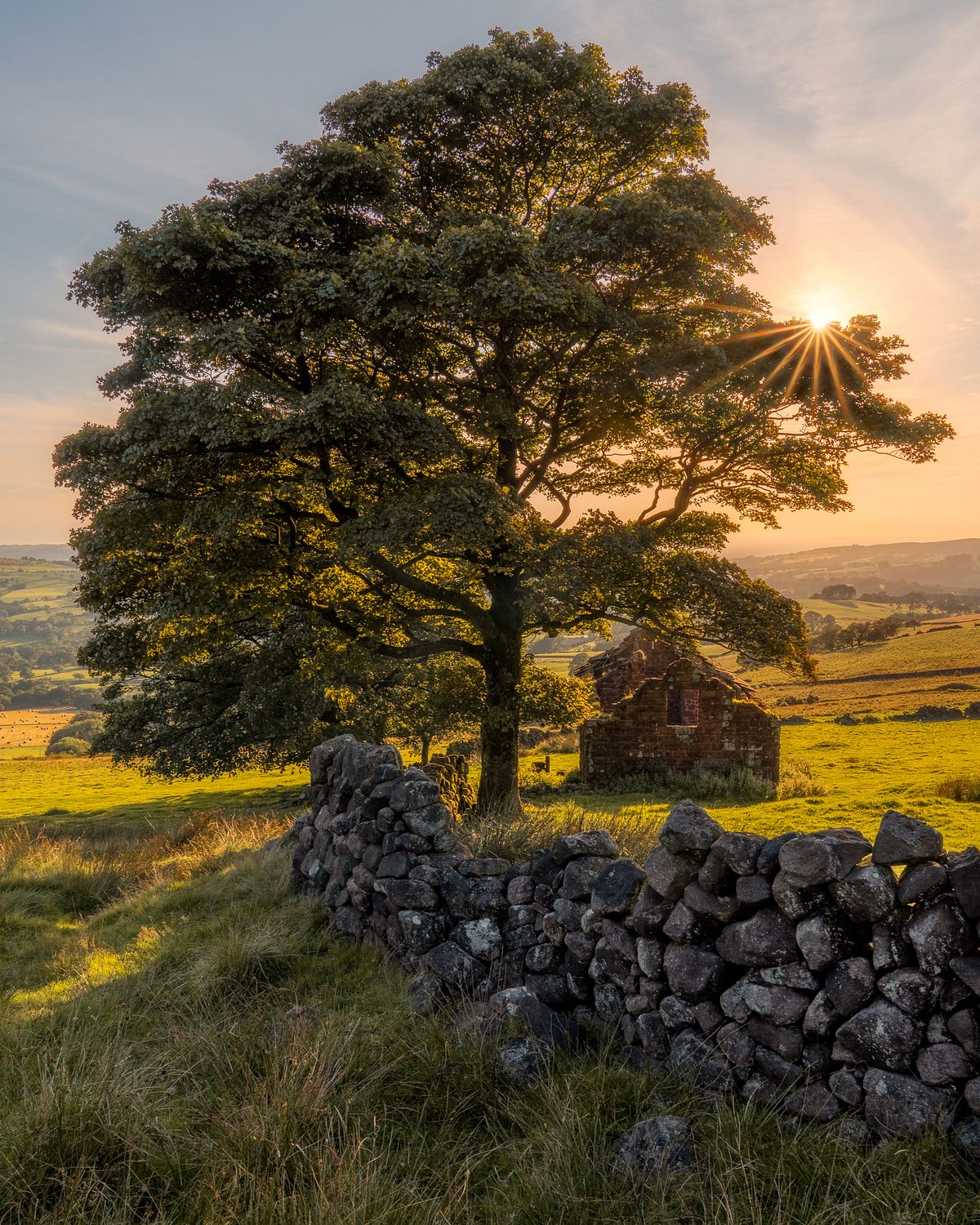 Photographing in the day time on a Summer's day can create some interesting black and white photographs. On a cloudy day at Parkhouse Hill the fleeting light was wonderful to watch as the light painted the landscape.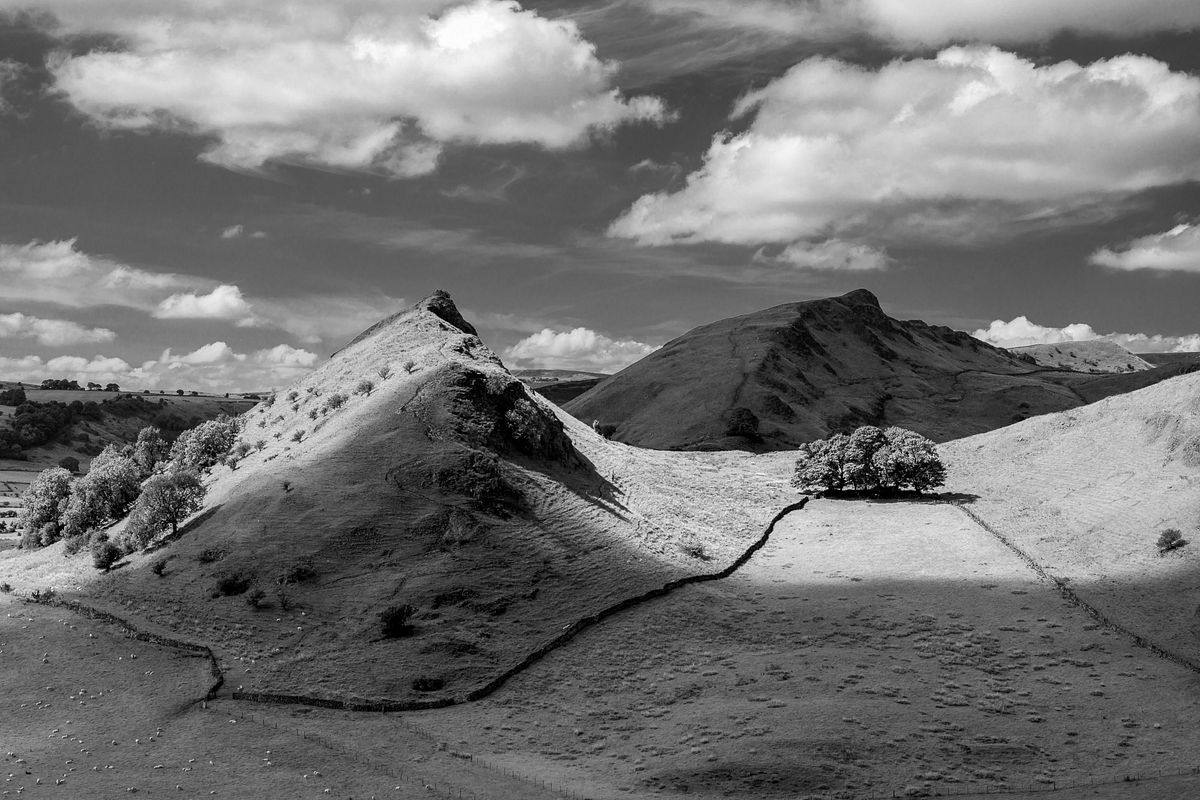 An overcast morning changed for the better for a couple of minutes, as there was break in the clouds, creating some nice light at Mam Tor.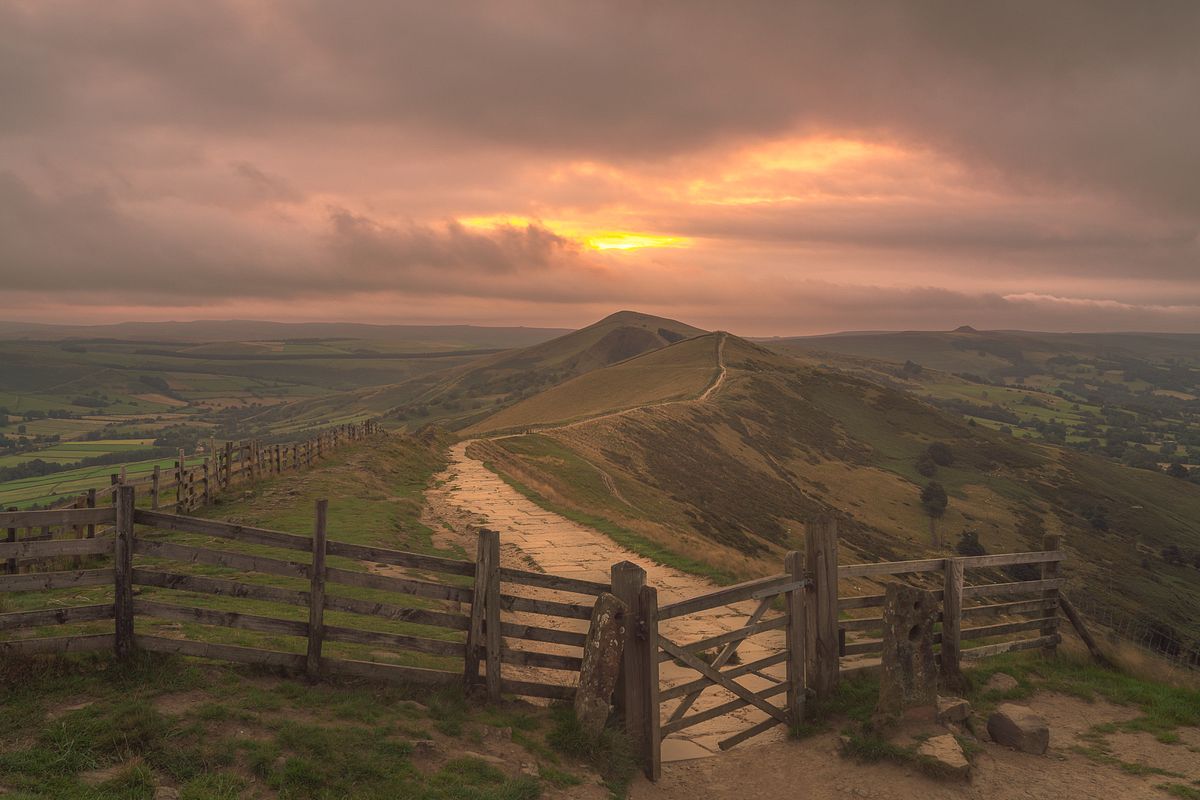 Fog was predicted for sunrise but it turned to be more overcast than atmospheric. Here I took some long exposures to show traffic travelling through Winnat's Pass.