This has been a difficult year for Brighton's starlings, due to being terrorised by several peregrine falcons, resulting in very few murmuration routines and instead the starlings flying to roost, under the cover of darkness in small numbers, to avoid detection.

So last Sunday I went to check out an alternative murmuration location on the Sussex coast in Eastbourne, where a low tide coincided with  sunset.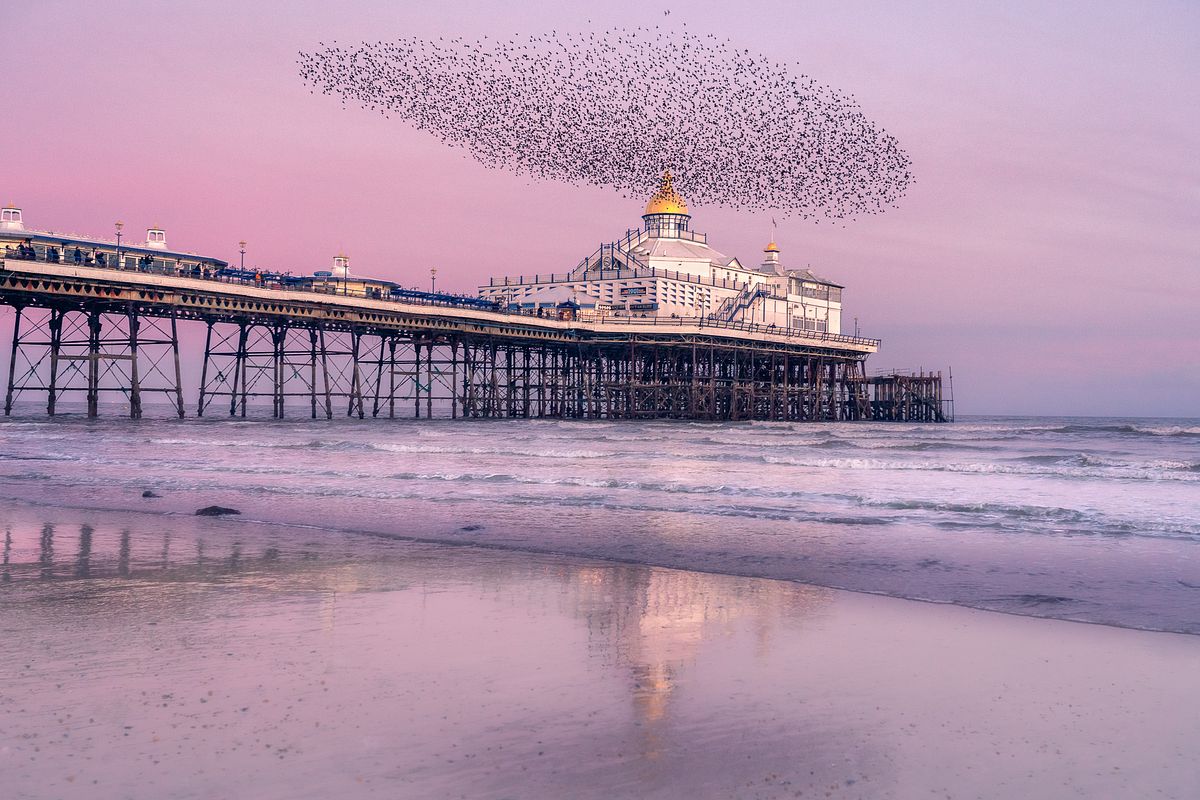 This photo won a Fotospeed weekly UK photo competition: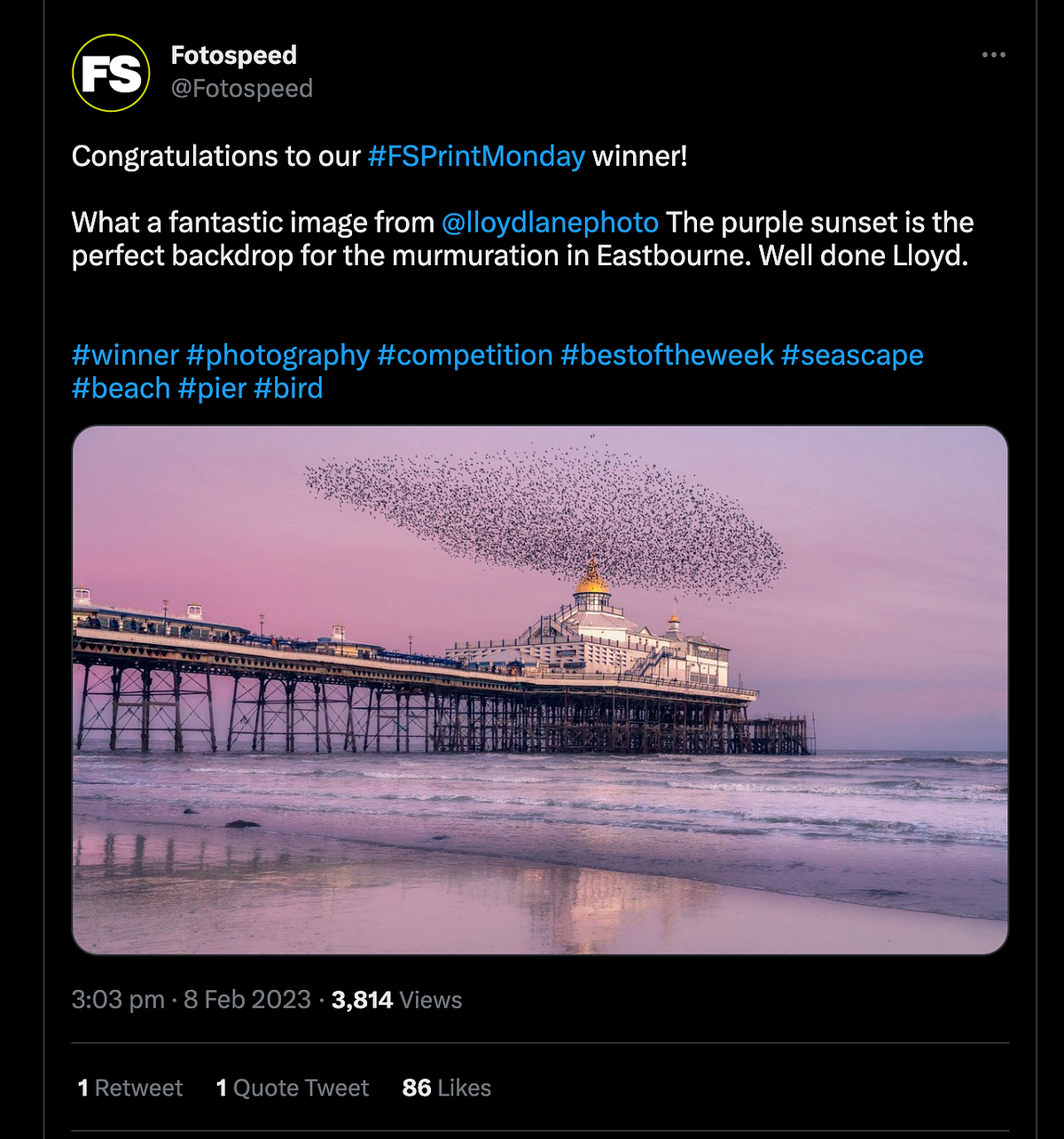 and then made it into a UK national newspaper - the Guardian.