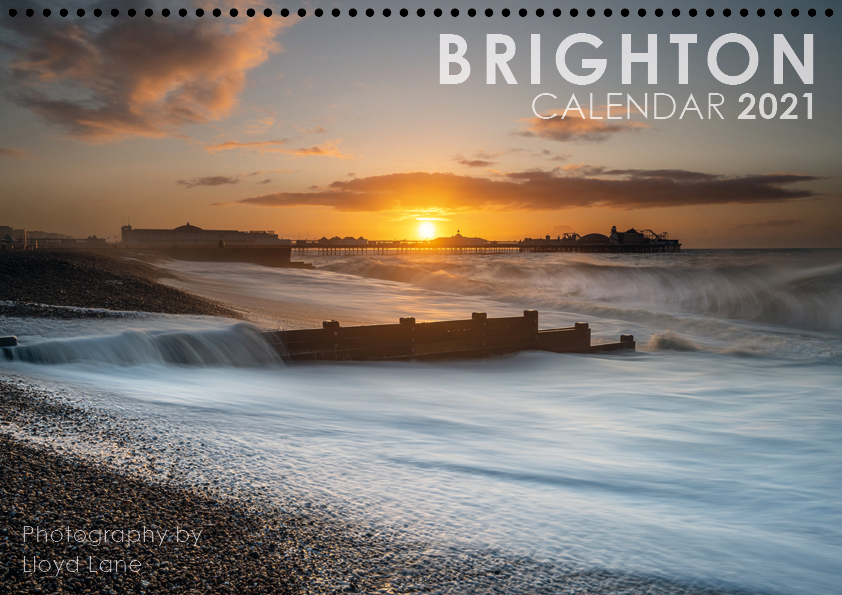 The Brighton 2021 Calendar is here! Containing 12 photographs from around the city of Brighton & Hove.
The front cover was taken in December 2020 and I have fond memories of taking this photograph. Whilst concentrating on the sunrise & the composition of the photo,  the sea decided to spring up on me with a massive wave, giving me an early bath, soaking me up to my shoulders. Never underestimate the power of  the sea :) 
For more information about the Brighton Calendar click here.